Written by: Lobo Creative |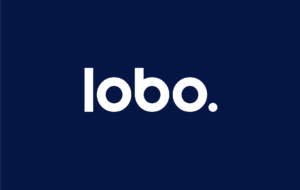 We are very excited to be a part of the Silicon South Network. We have such a heart for Dorset (especially Wimborne where we're based) and looking forward to a new year ahead as we see new events pop up across the county and see growth within the creative economy across Dorset with Silicon South at its helm.
As we're new to the network we thought we'd share a little about us for those of you who haven't heard of Lobo before.
Put simply, we help businesses become customer champions. We're all trying to make the world a better place and our way of doing this is by working with businesses big and small to help them give more engaging, exciting and loving experiences to their customers, making everyone who interacts with them a little bit happier.
At our core, we are a team of designers and strategists. We design materials such as brand identity, websites, apps, UX/UI design, exhibition experiences, marketing collateral, and more. However, all that we do is customer led. Strategically we help business align their values and internal brand to be more effective, but our main focus is upon Customer Experience. Customer Experience is the mapping of every touch point a customer has with a business. We audit these journeys, find the pain points and rebuild them to create an incredibly solid foundation for businesses to market upon.
We work with both businesses directly and alongside other agencies. Working with other agencies seems to be where we can make the most impact. Often, these marketing agencies are creating a tremendous number of leads or awareness for their clients, but the follow through for sales is poor due to the negative impact of the current Customer Experience. We come in, reshape the clients Customer Experience and plug those holes the leads fall through. This creates an incredible platform for growth and avoids wastage of marketing budget. You can find out more about Customer Experience here.
When working with direct businesses, we often come in to solve a problem. Initially it is requested that we create a new website, or design a logo, etc, but this is not the problem. This actual problem may be that the awareness of a brand isn't good, or the perception of a company is poor, or there is inconsistency across the multiple channels a company may be communicating through which causes confusion. We work with businesses to uncover this main issue allowing us to design to see success rather than just for the sake of design. We run an initial discovery session to map out objectives, plan of action and such and then proceed with clear goals in mind. We always look for to the success criteria of a project, never just on a creative ego.
Our website is a good place to start to find out more about what we can do. Head over to lobocreative.studio to see our latest projects and info about the studio. We are also keen bloggers, here to provide as much information to help you find success in you business. Click here if you'd like to read some of our articles.
So, whether you're an agency or a business we are here to help. We provide a free hour consultancy session to help point you in the right direction if you're facing any difficulties. If you'd like to get to know us more or have something you would particularly like to discuss we are always available for a chat so please don't hesitate to give us a call on 01202 065760.