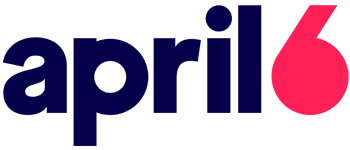 ---
Quick Info:
Sectors
Websites
Data & Database Management
App & Mobile
Animation & VFX
Advertising/Marketing/PR
Key Clients
Porsche
Stellantis
AVL
Motability
BMW
Volkswagen
Vauxhall
Allainz
Skills
Social
Reward & Recognition
PR
marketing automation
Events
e-Commerce
Direct & CRM
Digital
Data
Content
Branding
Advertising
About
We're a particular kind of agency. Not just a B2B agency. Or a B2C agency. Nope. Something totally different. Totally specialist. An A to B agency. We specialise in mobility - getting people from A to B. Humans are having to change the way they move around this beautiful, precious, fragile planet. And change needs "selling". By bright, expert people committed to making a difference. People who use the latest data, the most informed strategic planning and emotionally intelligent creativity, to "sell" the future of mobility. April Six are helping our clients and their customers make that journey. From A to... well, you know where.